How To Make a Rollerball With Essential Oils
STEP 1: 
Find a glass vial with a rollerball-fitted cap. We recommend choosing a darker bottle to block out UV light. Find rollerballs here. 
STEP 2: 
Add 10-15 drops of your favorite essential oils to the bottle. You can mix & match different essential oil blends or create your own recipe! Grab some pipettes here (they make the job much easier!). 
STEP 3: 
Fill remaining space in the bottle with a carrier oil*. We prefer to use fractionated coconut oil, which you can purchase here. You can also use almond oil, jojoba oil, or olive oil! 
*Remember: never apply essential oils directly to skin. Always dilute with a carrier oil before applying directly to bare skin.
STEP 4: 
Snap rollerball into place and give your bottle a good shake! Apply to wrists, spine, neck, or feet as needed.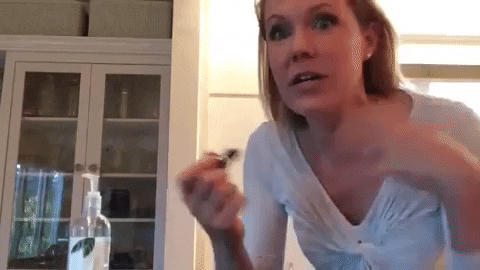 Have any rollerball tips & tricks?
Add them in the comments!